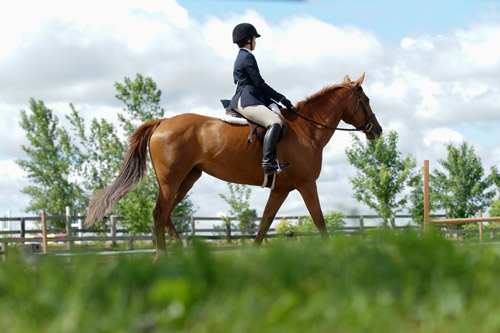 Old Stone Riding Center offers year-round instruction in equitation principles for novice through advanced riding. Our goal is to help develop an understanding between horse and rider and our concern is for the safety and welfare of both. Lessons cover:
Basic Equitation
Dressage
Stadium Jumping
Combined Training
Horse Care and Horse Training
Preparation for Showing
Vaulting (gymnastics on horseback)
A year-round program of Shows, Clinics, and Special Events
Specialized Instruction by Arrangement
Riding School Hours
Lessons are arranged by appointment. Call Old Stone Riding Center at 513-868-3042.
Dress
Boots, or hard shoes w/ heels, and hard hats must be worn. Some hard hats are available at Old Stone if needed. Harnesses with chin straps are mandatory for jumping classes.
Facilities
Large indoor and outdoor arenas with dressage rings and stadium jumps. Woodland trails with cross country jumps. Full care stall boarding is available with pasture turn out by arrangement.
Lesson Costs
Group Lessons: $150 per month. To be paid in advance. This amount covers one, one hour, group lesson/week. In the event that you cannot make your lesson we can help you reschedule but will not reimburse for missed lessons.

Private Lessons: $60 each lesson
Lessons will last one hour. Riders are encouraged to arrive early and help groom and tack their horse. Within the month each rider will recieve four or five group lessons. Fees to be paid at time of lesson or at first lesson in a series.
Please call to cancel/reschedule if for any reason you cannot make your regular ride time! Visitors Welcome! Ready to get started? Please download and sign our Release of Liability / Waiver form.